JAMAICA FILM FESTIVAL  - KINGSTON, JAMAICA
            July 7 – 11, 2015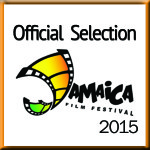 https://www.youtube.com/watch?v=J1wnVdzmcbw&feature=em-share_video_user  (Jamaica Film Festival – Trailer)
https://www.youtube.com/watch?v=bbgIYvqxJ28&feature=em-share_video_user (Jamaica Film Festival – Launch)
https://www.facebook.com/filmjamaica
https://www.facebook.com/video.php?v=1047548751939133&set=vb.157081557652528&type=2&theater
http://www.filmjamaica.com/forms/film-festival-registration (Register)
THE WOMEN IN MEDIA – NEWARK FILM FESTIVAL!!!!
Wednesday, March 5th, 2014 @ 5pm 
East Orange Public Library (21 S Arlington Avenue, East Orange, NJ 07018)
In the Post Discussion we will have two wonderful health professionals, a psychiatrist and a psychologist, to discuss emotional and mental health issues that the characters struggle with in Hill and Gully. 
(All screenings for this festival are free and open to the public!)
(http://www.wim-n.com/) (http://www.wim-n.com/2014-film-festival-flyer/)
http://nysdirtylaundry.com/TRAILER.html    NY'S DIRTY LAUNDRY, a comedy-drama set in the weeks after 9/11, when racial paradigms are shifted and hidden prejudices are revealed in heated and often hilarious exchange between the members of two immigrant families. *RECENT SCREENING*
**WINNER- BEST ACTRESS AWARD@THE PEOPLE'S FILM FESTIVAL(NYC) Like Hill and Gully on Facebook!